So after much consideration I have decided to close up shop. The flooding in Thailand kind of killed most of my business and what was left the USPS finished off with higher rates. My site has been closed for some time now anyway. That said, I will be writing a how to on how to change a hard drive's serial number to match the stock Archos hard drive. This is a pretty easy how to and it will include zif drives too.
DISCLAIMER!!!
Everything you attempt using the information and files in this tutorial is done at your own risk. Screwing with a hard drives firmware voids the warranty. Even if you do everything there is every chance you could make the hard drive inoperable.
Now that's out of the way...
THINGS YOU NEED
Files
All the files you need to do this can be downloaded from the link bellow.
CTRL + S will download the entire rar archive.
https://drive.google.com/file/d/0B5tbEp ... sp=sharing
You will also need a hex editor.
http://software-files-a.cnet.com/s/soft ... etupEN.zip
Hardware
If you need to change the serial number of an ide(AV500, 504, 704, 605, 706) drive you need a 2.5 to 3.5 IDE adapter.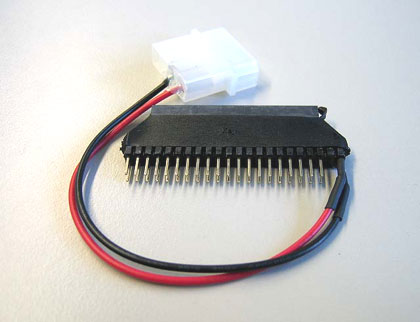 Everything that came out after the fifth gen uses a SATA drive and unless you have a 15 year old computer you won't need an adapter.
The hard drives that we will be working with are Western Digital Blue or Black series. For the EIDE drives for the fifth gen under will end with beve. WD1600BEVE, WD2500BEVE, WD3200BEVE and so on.
You will also need a usb flash drive.