Hi,
I have a question about the Wifi issues on the Archos 70? This is my first Archos device (a spur of the moment purchase), which over the last 3 days has been quite a lot of fun however the experience is starting to sour with the Wifi problems.
Over the last 48 hours the Wifi connection has been dropping and then coming back, first every couple of hours or so and then today it's dropping every 5 minutes.
Anyway I have messed about with things such as switching from WPA to WEP (this made it worse), from WPA to WPA2/PSK (this has made is slightly better. it also increased the connection from 1mbp to 54 on the archos) and finally WPA2/PSK with static IP.
Due to the vagaries of my router I cannot specify TKIP or AES so i'm not sure what it's setting it to? I cannot set this at the device level either? However I have noticed some oddities when creating the connections.
Router:
WPA2
Channel 11
802.11 b/g/n
Archos 70:
Wifi sleep policy to NEVER (pictured)
Wifi connection to disable powersave using the tick function
Screen sleep set to NEVER
When adding the connection however the powersave disabled option is set to NO???? (pictured)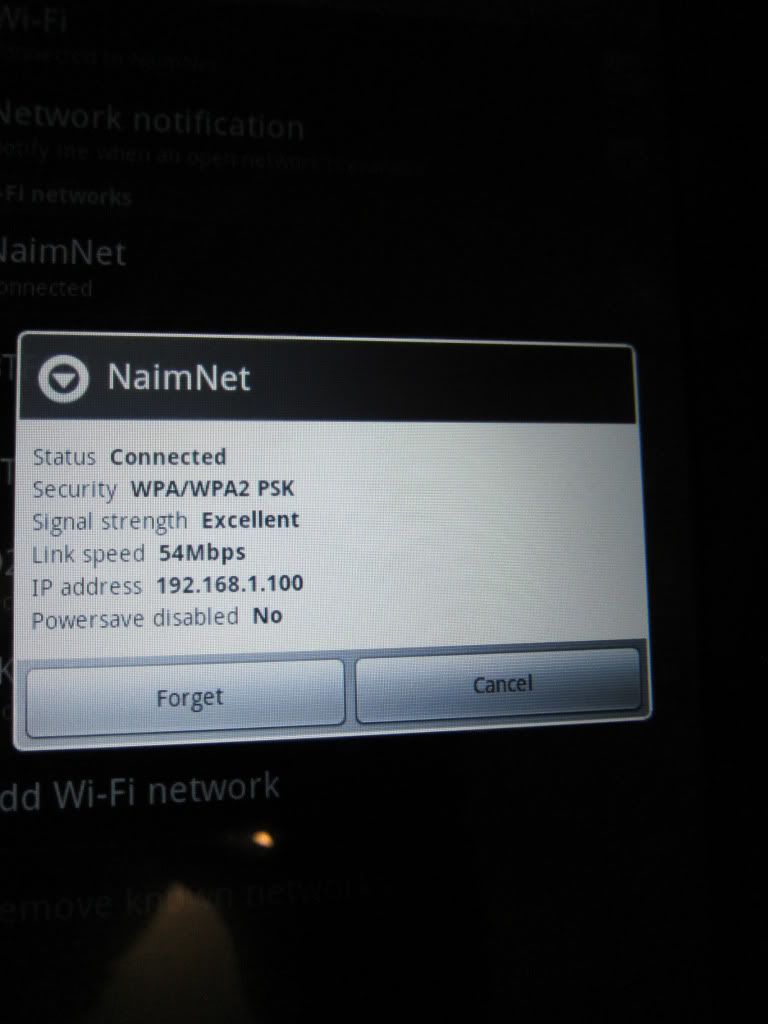 Is there any way to override this? I wondering if this is potentially causing the issue? The device only seems to lose internet connectivity after a period of inactivity now (the constant dropping has calmed down), however this period can be as short as 5 minutes?
Anyone with any ideas? it's a shame as the tab is quite a lot of fun for the money.