I recommend a full format prior to this(backup all your files)
First Do the following to setup multiboot (necessary)
Firmware files if you do not have linux and cannot unpack:
http://www.sendspace.com/file/wd298q
For WIndows users install the following to manage files on your archos in mass storage mode:
http://www.fs-driver.org/download/Ext2IFS_1_11a.exe
If you have windows 7 install it in compatibility mode for vista. During the installation do not select read only mode.
SDE firmware :
http://www.archos.com/support/download/ ... rchos5.aos
Let's Begin (go straight to the first step, I have unpacked the firmware files for you above)
http://www.mediafire.com/file/czy8gc5j8 ... 2sd.tar.gz
Install Terminal Emulator:
http://www.freewarelovers.com/hotlinkme ... _1.0.4.apk
For the formatting referenced below, you need an external microsd card, do not format the archos' internal storage.
Format your SDcard if you want to use apps2sd. Use this program if you have windows :
http://download.cnet.com/Partition-Wiza ... tag=button
Resize the current partition and leave free space at the end ( about 512mb is fine)
Create a new ext3 primary partition in the free space. apply the changes and then safely remove your sdcard or archos.
After you have the rooted firmware up and working, you can use these the significantly improve the look and performance of your device.
Optimize your memory(no more need for task killers etc the system will will try to keep at least 50mb free on its own), run the following in terminal emulator
Terminal emulator will be missing. Re-install it.
Install the market hack at this step, btw your archos will now also work with the market website!!!
reboot after installing the market hack and sign into your google account etc. Test a download to make sure it's working.
Market:
http://dl.dropbox.com/u/17644195/Archos ... Archos.apk
Install File Expert from the market its free and has root access smb, etc and no ads
Go into the settings/ file explorer settings and check the root explorer option.
You can remove the following system apps, everything else is need by the OS the folder is /system/apps
email.apk - default email client, can remove if you use the gmail app only
global time.apk - useless
sound recorder.apk - if u don't use the sound recorder, remove it, other sound recording apps will work
Install the archos widgets
:
http://dl.dropbox.com/u/17644195/Archos ... %201.0.apk
Run it and select which style you want. This will give you access to the archos multi-media functions when using another launcher such as adw or openhome.
Download, do not install
Skinned adw ( if you lock the orientation to landscape it uses a lot less ram)
:
http://dl.dropbox.com/u/17644195/Archos ... _donut.apk
Skinned open home 6
:
http://dl.dropbox.com/u/17644195/Archos ... nhome6.apk
Use file expert to copy them into /system/apps
Test them out and decide which you like more.
I skinned the Archos UI. I changed everything, the lock screen and buttons etc. It is much more polished.
Download the following and place them in the root of the archos:
http://dl.dropbox.com/u/17644195/Archos ... rk-res.apk
http://dl.dropbox.com/u/17644195/Archos/reframe.sh
And new fonts:
http://dl.dropbox.com/u/17644195/Archos/fonts.zip
Just replace the fonts in /system/fonts with these using file expert.
Now run this code to replace the UI files:
Swype
Sign up for the beta at the swype website
http://beta.swype.com/
Download the installer:
http://www.fileserve.com/file/JK3uRAe
Download the skin:
http://www.fileserve.com/file/KPtkE8n
Install both and then open the swype installer.
Login with your credentials and then click generate license.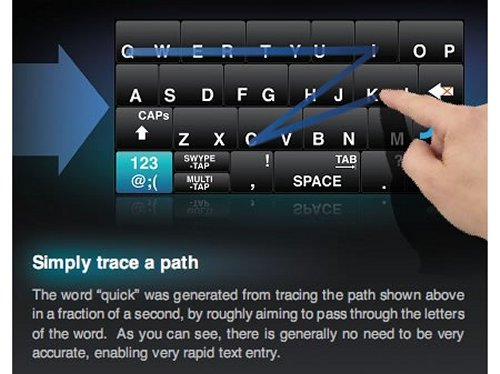 To remove the boot option menu and boot straight into the archos rooted firmware, replace your menu.lst with this one:
http://dl.dropbox.com/u/17644195/Archos/menu.lst
For an idea of how your archos will look, Some screens:
One a side note Opera mini, the latest version is now by far the best browser for our archos I can open 15 tabs no problem.
Make sure you check the option to hide the navigation bar in the settings if you want fullscreen browsing without hiding your archos status bar.