Who wants a piece?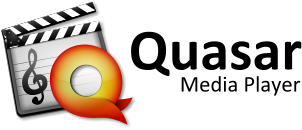 Quasar Media Player
*note: inside the tarball is the IPK file as well as the source, bitbake recipes and related patches)
Quasar (Mplayer frontend), baked for armv7a. fullscreen vid still needs some tweaking, but its stable. :)
edit:: Thanks to dm8tbr for helping with rotating the video display. :)
Way more finger friendly than the std mplayer ui.
Quasar Website:
http://katastrophos.net/andre/blog/soft ... ia-player/
Enjoy.